---
Delivery to your door
Trade-in of old machines
Europe-wide warranty
Individual purchasing support
20 languages
... spoken within the team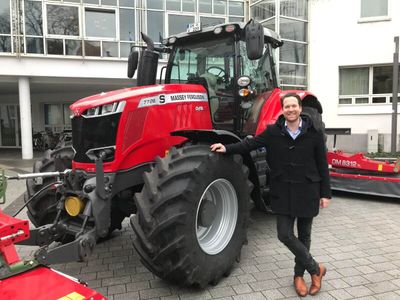 An idea is born
When bringing the concept of E-FARM to life in early 2015, our CEO and founder Dr. Nicolas Lohr quickly recognised hurdles farmers and dealers are facing on the market for used farm machinery: lack of price transparency, limitation to local markets, hidden machine shortcomings and even fraud. It became abundantly clear that a pioneering new path had to be found in this traditional market to guarantee security in payment and transport, cost efficiency, as well as personal service.
Taking new paths
Starting off with little more than an ambitious idea, Hamburg (Germany)-based E-FARM has more than 50 proud E-FARMers from over 25 nations on the team today. A profound farming background, as well as years of experience in the agricultural sector, make sure that customers and more than 850 partner dealers talk to experts in their field when getting in touch with us at E-FARM.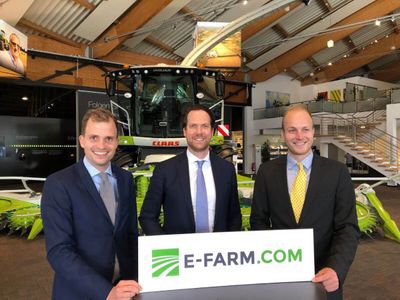 Strong partners
All of this does not go unnoticed with board industry experts. Traditional company, Cremer, was an investor from the very beginning then leading agricultural machinery manufacturer, CLAAS, joined as a shareholder in 2019. A year later, venture capitalists WiT Ventures and AMATHAON Capital saw E-FARM's potential and have been onboard ever since. Today, E-FARM has safely sold and shipped thousands of machines to customers in over 40 countries, established a network of more than 850 partner dealers Europe-wide and set new standards with innovations like the SmartTrade app for sellers of used farm machinery.
Get to know us, too
Jens Grawe
Country Manager