---
Delivery to your door
Trade-in of old machines
Europe-wide warranty
Individual purchasing support
Used Claas combines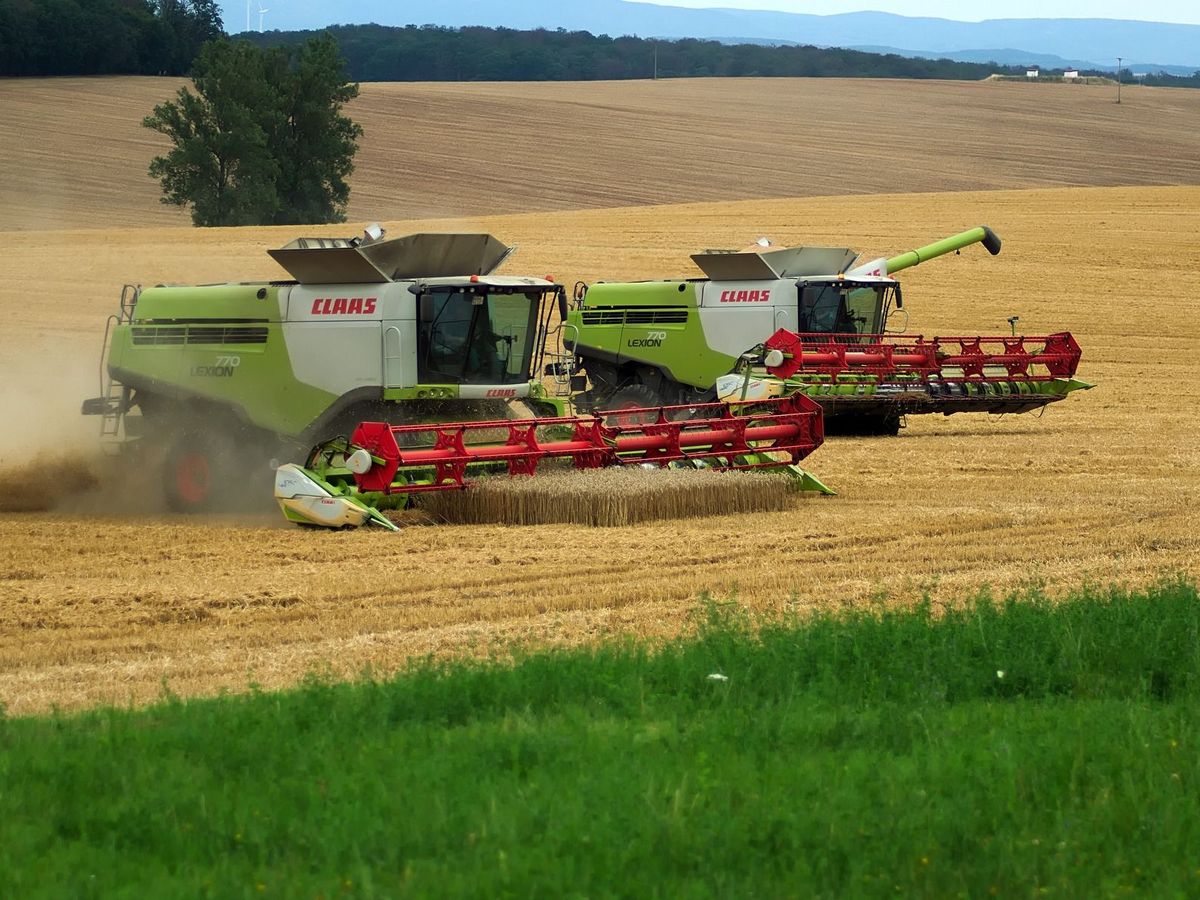 Claas is a family-run company based in Harsewinkel, a small town in North Rhine-Westphalia, Germany. Yet, Claas has achieved success on a global scale and is the European market leader for combine harvesters. Focused on the future of agriculture, Claas opened a new R&D centre in Lower Saxony in 2017, to lead in digitalisation and automation-related innovations.
The success of Claas combines can be traced back to 1995, when it released the LEXION 400 series, which featured a wider threshing drum than previous models, and the advanced CEBIS on-board computer system. Further series were released in 2001 and 2005, with the 600 series becoming the world's most powerful combine harvester. The new 5000, 6000, 7000 and 8000 series launched in 2020, feature market-leading intelligent technologies and compete in the high-end, high-performance combine segment.
Other popular Claas models include the TUCANO, a mid-range combine first launched in 2008. It features Auto Pilot and Laser Pilot systems for added efficiency and convenience and can accommodate a wide range of attachments for optimal versatility. It is adept at working with all crop types and delivers high-quality straw.
The AVERO was released in 2009 with a different target market in mind, namely small and medium-sized farms. It draws on the same technologies used in the LEXION and TUCANO models but in a more compact, agile and fuel-efficient package. Additionally, the recently launched TRION model was named FARM MACHINE 2022 in the Combine Harvester category and includes numerous intelligent technologies and customisation options.
Current Claas series and specifications
Claas has produced a number of hugely popular and productive combines over the years, from the LEXION 400 series in the late 1990s to the powerful LEXION 670 and LEXION 770 in the 2000s. These robust, ultra-efficient machines are renowned for their high throughput and impressive power.
The current versions of its LEXION model can broadly be divided into two categories:
LEXION 5000 and 6000 series
• Engine manufacturer: MAN / Mercedes-Benz (depending on series)
• Max. engine output: 313 hp (LEXION 5300) to 507 hp (LEXION 6900)
• Number of straw walkers: 5/6
• Grain drum capacity: 9,000–13,500 litres
LEXION 7000 and 8000 series
• Engine manufacturer: MAN / Mercedes-Benz (depending on series)
• Max. engine output: 408 hp (LEXION 7400) to 709 hp (LEXION 8900)
• APS SYNFLOW HYBRID threshing unit
• Grain drum capacity: 10,000–18,000 litres
Some series are also available in MONTANA versions, specifically designed to handle harvesting on steep slopes and sharply undulating terrain.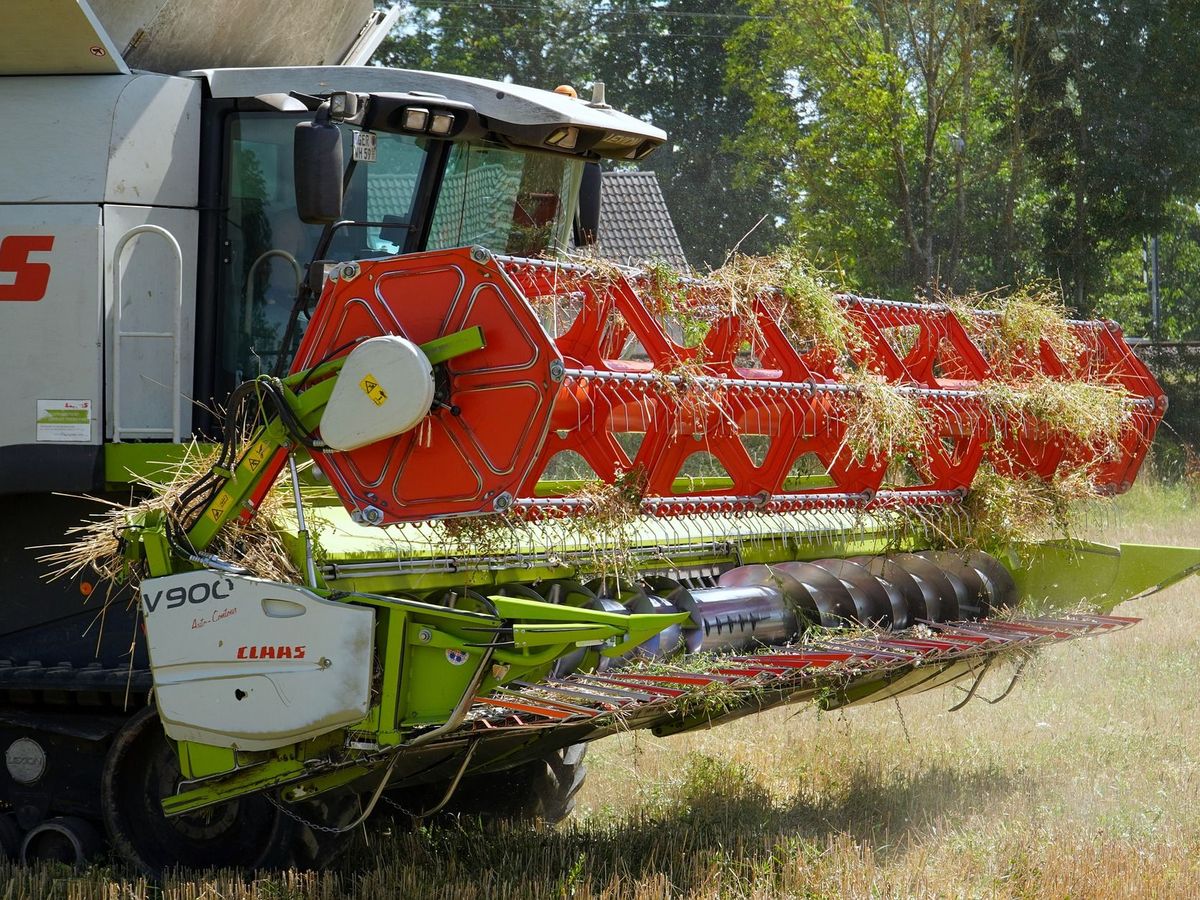 Buying a used Claas combine
These German combine harvesters are among the most powerful on the market – and the standard Claas combine price point reflects that. Used models are a cost-effective way to secure a powerful combine from a renowned manufacturer.
At E-FARM, we have an array of used Claas combine harvesters for sale. We also understand that farmers have very different expectations and requirements when it comes to combines. Our expert team is ready to answer any questions you have and provide advice.