---
Delivery to your door
Trade-in of old machines
Europe-wide warranty
Individual purchasing support
Used John Deere combines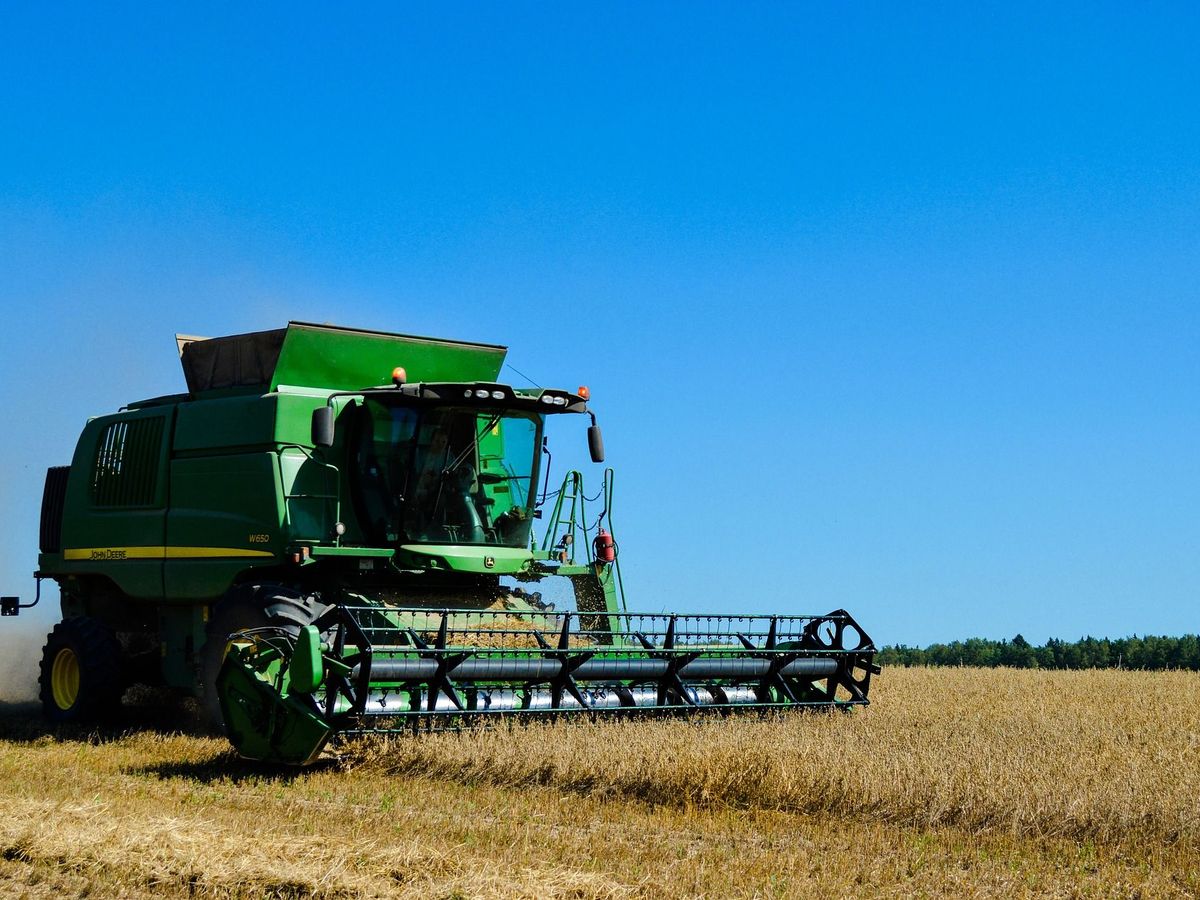 John Deere is an agricultural manufacturing giant with a history dating back to the early 1800s. It is one of the largest companies in the USA across all industries and a leading brand on the European tractor and combine harvester markets. Its harvester plant in Zweibrücken, Germany, manufactures the majority of its combines for the European market.
In the late 20th century, as rotary systems began to replace walker-based technology combines, John Deere persisted with exclusively conventional harvesters. It only embraced rotary technology in 1999 with the launch of the advanced Single-Tine Separation (STS) system. Today, JD now manufactures combines using both systems.
John Deere offers a range of combine harvesters in different classes aimed at different segments, always in the same eye-catching green paintwork and trademark yellow stripe. Indeed, John Deere combines have won multiple awards for their striking designs. The top-of-the-range X series received the iF Design Award and Red Dot Design Award in 2021, commending its aggressive design combined with outstanding precision and power.
The primary focus of John Deere's innovations is to make farming easier, more efficient and more intelligent. Its heavy-duty S series, for example, has collected numerous awards for its sophisticated automation systems as well as its redesigned tracks, which significantly reduce soil compaction.
John Deere combine series and specs
John Deere has released numerous series of combines over recent decades, each with innovations and new features to make farming more efficient, productive and profitable. The most recent series of John Deere combine harvesters include:
T series
• Compact, small grain combine that still offers impressive performance
• Engine: Powertech PSS Stage V engine
• Max. engine power: 305–455 hp
• Walkers: 5 or 6
• Max. throughput: 50 tonnes/hour
S series
• Mid-range, heavy-duty combine for all grains and terrains
• Engine: Powertech PSS Stage V engine
• Max. engine power: 455–625 hp
• Single-rotor system
• Max. throughput: 75 tonnes/hour
X series
• Top-of-the-range model; a big beast with the power to back up its brutish design
• Engine: Powertech PSS Stage V engine
• Max. engine power: 700 hp
• Dual rotor system
• Max. throughput: 100 tonnes/hour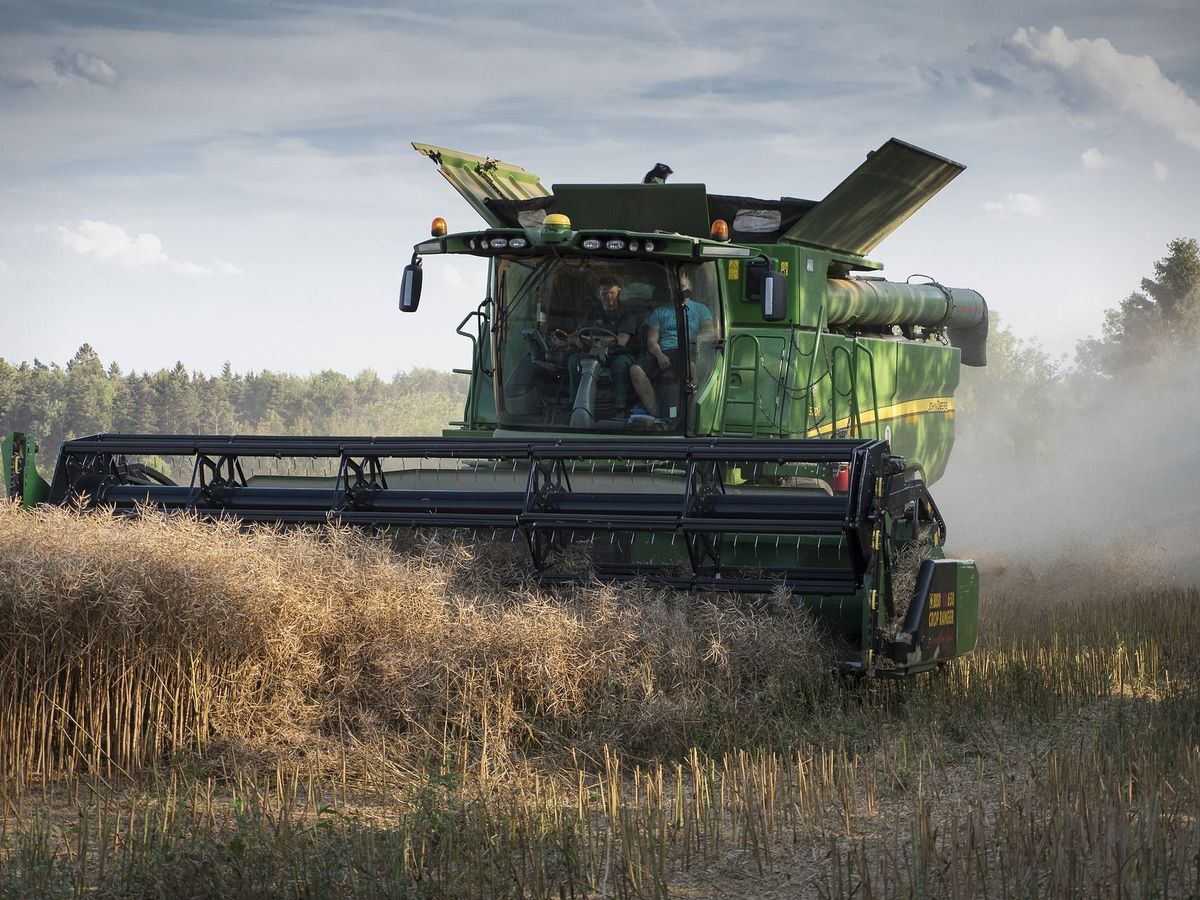 Buying a used John Deere combine
Providing market-leading power and performance, John Deere combine harvesters often come with a hefty price tag. Used models are a cost-efficient way to secure sought-after combines at a more affordable price.
At E-FARM, we know that farmers need to feel reassured before investing in high-end machinery. So, if you have any questions about used JD combines or want to discuss our payment and shipment methods, get in touch. Our multilingual team of agricultural experts would be happy to assist you.