---
Delivery to your door
Trade-in of old machines
Europe-wide warranty
Individual purchasing support
Popular John Deere models
Used John Deere tractors
John Deere is one of the most widely recognised agricultural brands on the planet. The company's story began in 1830s Illinois, when a blacksmith named John reinvented the trusty plough to tackle the challenges presented by the prairie soil of America's Midwest. John Deere's new plough design revolutionised farming in the region – and by 1849, his business was producing 2,000 ploughs per year. The rest, as they say, is history. Today, John Deere is still intent on making life on the farm easier – ploughing its resources into developing cutting-edge solutions for modern farming problems. The company's latest innovations harness state-of-the-art technologies – encompassing electrification, automation and artificial intelligence. Given the undisputed quality of the brand and its pioneering background, you can't go wrong with used John Deere tractors. Browse the full range on E-FARM and see for yourself.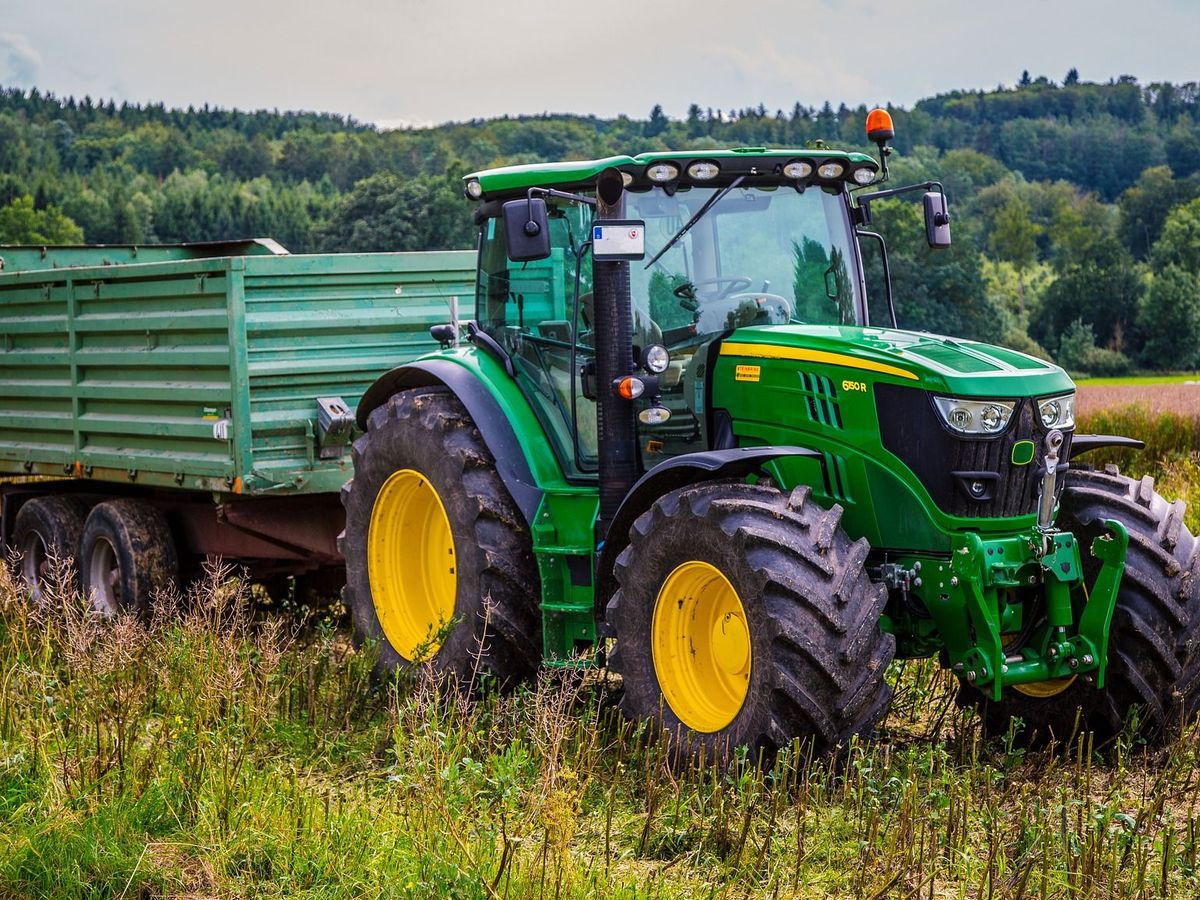 From tiny to titanic – discover the full range at E-FARM
Our range of second-hand John Deere tractors for sale at E-FARM has everything from the smallest, nimblest machines to the titans of the farming world. For front-loading work in tight spaces, choose a tractor from the 6M series, like the 6090M. Its short wheelbase provides exceptional manoeuvrability – and with a staggering 4.7-ton payload and a rear-hitch lifting capacity of 5.7 tons, it makes light work of heavy loads. High-value crops call for something light, compact and agile with excellent visibility, such as the 5075GF. Thanks to its narrow track, impressive turning circle and small but powerful Stage V engine, it offers first-rate performance in vineyards and orchards. At the other end of the spectrum are the larger second-hand John Deere tractors. So if you're looking for formidable pulling power and productivity coupled with premium driving comfort, go for a colossus like the 8320R.